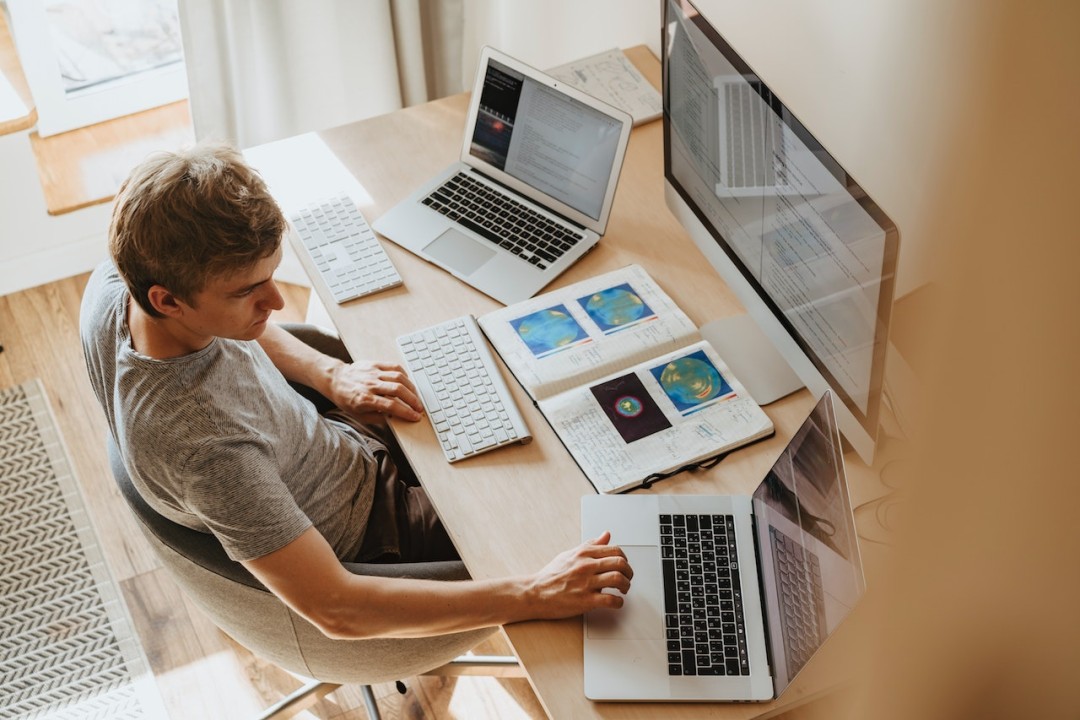 Reign supreme in the B2B space with our
Performance marketing services
We help you drive extraordinary revenue growth with our highly
effective digital marketing services
specially tailored for B2B organizations like yours.
Unlock the power of B2B marketing driven by a team with expertise in skyrocketing revenues.
We are a full-service B2B digital marketing agency with dedicated specialists to grow your business. By implementing result-driven services around social strategy content generation, community management paid social advertising influencer marketing social selling & more, we assist businesses like yours to gain more eyeballs, win over more clients, minimize costs and catapult your revenue.
To stand out in the B2B marketing space you need a distinctive strategy that transcends conventional marketing tactics. Our team brings forth years of experience in helping B2B organisations create and expand prosperous enterprises that thrive in the digital era.
Our results speak for themselves – we are proud to drive better results that help grow businesses
Driven by the belief that the results should speak for themselves, we have perfected a test, learn, and iterate approach to boost the marketing transformation for our clients, driving better results and accelerating their ROI.
It is imperative to approach B2B marketing from a data-driven perspective, implementing ideas and strategies backed by real time data. We don't waste time on plans or approaches that don't support the objectives of our clients. Instead, we focus on proven plans of actions guided by data and continuously improve and improvise our strategies to drive results.
We place a high premium on giving our customers measurable insights that will lead to improvements in all important marketing metrics. We do this because we are aware that businesses want to see tangible outcomes from their marketing efforts.
Because we believe that the outcomes should speak for themselves, we are always looking for ways to optimize our campaigns and raise our clients' return on investment. We don't take our accomplishments for granted or believe that past success assures future success. We continually research new approaches, put them to the test, and are guided by data to identify what is going well and what can be improved.
We don't waste time on tactics that don't work or present reports with meaningless metrics. Instead, we focus on what truly drives success and use data to guide our efforts.
In a nutshell, our strategy for B2B marketing is focused on delivering tangible results that matter. We don't squander effort on ineffective strategies or clutter up our reports with pointless metrics. Instead, we concentrate on the factors that influence success and let statistics direct our work.
Get in touch with us now if you are looking for a team that prioritizes measurable outcomes and a data-driven strategy to help shoot up your ROIs.
From strategy to execution: delivering incredible business growth
Marketing is successful only if it generates results that drive business growth.

We recognize that a successful marketing campaign isn't just about having a good strategy – it's about executing that strategy flawlessly which is why we concentrate our efforts into creating marketing tactics that not only work but also enable our clients to experience phenomenal business growth.
The first step towards preparing the right strategy for your business begins with a deep dive into your business pain points, competitive edge and target audiences. We collaborate closely with you to create a distinctive marketing plan that is consistent with your objectives and values. This is followed by developing thorough plans for executing the strategy.

If you are used to agencies which slightly tweak their go to strategies for every business they work with, you ware in for a wonderful surprise. We do not believe in a one-size-fits-all approach to marketing – instead, our bespoke strategies and plans of action are adopted to our client's most important needs, goals, and challenges.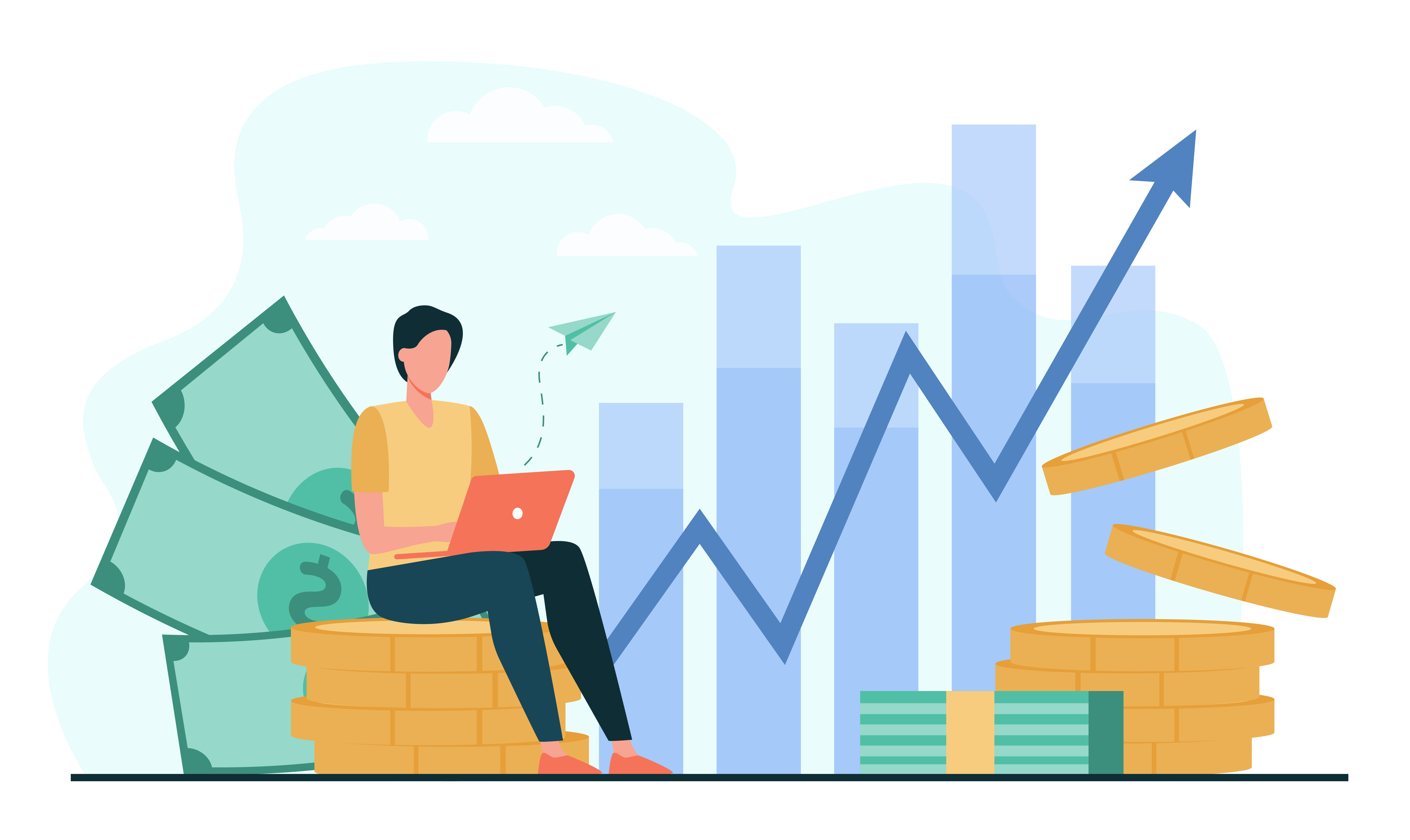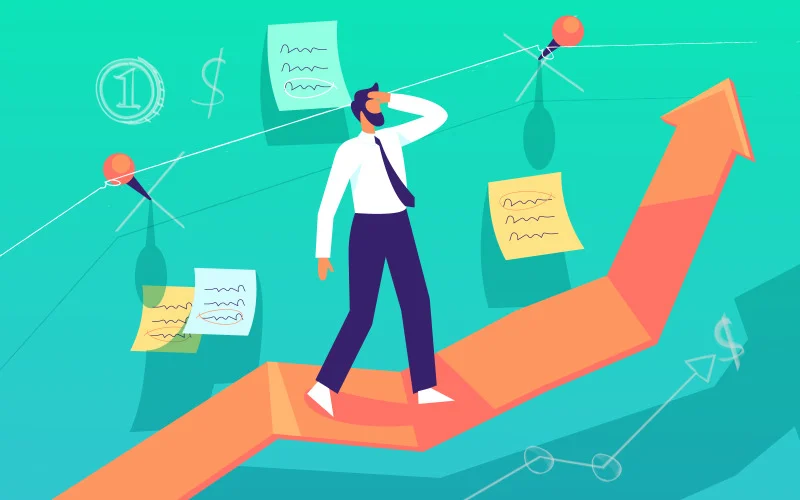 We help our customer achieve success faster
The clients we on-board are amazing and know their business in and out. We are quite sure they are highly likely to be successful even without us in the picture. There! We said it. If you are bringing us to the fold, you are smart enough to gain success on your own. What we do however is nudge you towards that success faster, much faster actually.
In today's hyper-competitive world, you need to adopt marketing strategies that will not only help your organization keep up with your competition but help your surge far ahead.
Our custom made B2B marketing campaigns are just the thing you need to acquire the right buyers while communicating a clear value proposition. 
Related FAQ
1
What is B2B marketing, and how does it differ from B2C marketing?
Business-to-business, or B2B, marketing is the process by which a company markets its goods and services to other businesses to assist them in enhancing their operations. It contrasts greatly from B2C marketing, which places a strong emphasis on customers, in several ways. B2B marketing content typically leans towards being more illustrative and direct than B2C information since return on investment (ROI) has a stronger influence on business purchasing decisions than it does on consumer purchasing decisions.
2
What services do you offer as a B2B marketing agency?
We offer a variety of B2B marketing services, including search engine optimization (SEO), pay-per-click (PPC) advertising, email marketing, content marketing, and website design and development. Our mission is to assist businesses in generating leads while increasing online interaction and brand presence. We employ a range of strategies tailored to your business objectives. The creation of targeted advertising campaigns to reach decision-makers, the optimization of your website for search engines to increase visibility, and the use of account-based marketing (ABM) to target businesses or industries are some examples of these.
3
How do you target the right audience for B2B marketing?
For B2B marketing to be successful, the right audience must be targeted. Our company carries out in-depth market research to pinpoint your target market and comprehend their demands, problems, and behaviors. To reach decision-makers and other important stakeholders in your sector, we use this data to create tailored messaging, locate pertinent online channels, and make advantage of the powerful targeting capabilities provided by platforms like LinkedIn and Google Ads.
4
Can you help with lead generation in B2B marketing?
Yes, generating high-quality leads for B2B companies is a key part of B2B marketing. This is our agency's area of expertise. To draw in prospects and turn them into qualified leads, we use a variety of lead generation strategies, including content marketing, landing page optimization, lead magnet production, email marketing, and lead nurturing techniques.
5
How do you measure the success of B2B marketing campaigns?
Key performance indicators (KPIs) and analytics tools are used in tandem to assess the effectiveness of B2B marketing initiatives. We frequently monitor data such as website traffic, conversion rates, lead quality, cost per lead, social media engagement rates, and ROI. These metrics give us information about how well campaigns are performing and assist us in refining our strategy to maximize output
6
Can you help with B2B marketing on social media platforms?
Yes, social media marketing is important for B2B advertising. Our company can create and implement social media plans that support your company's goals and focus on the appropriate audience on websites like Facebook, LinkedIn, and Twitter. To raise brand awareness, generate leads, and strengthen client relationships, we produce captivating content, interact with your target audience, and make use of paid advertising choices
7
Do you offer B2B email marketing services?
Yes, we offer B2B email marketing services to assist you in contacting decision-makers and developing leads. We design specific email campaigns that are based on the demands and passions of your audience. To increase open rates, click-through rates, and conversions, our team creates compelling content, improves email deliverability, and monitors email performance.
8
Can you assist with B2B lead nurturing and conversion?
Our company is aware of how crucial lead nurturing is to the B2B sales process. To keep prospects interested and direct them through the conversion funnel, we use lead nurturing approaches including personalized email campaigns, relevant content production, retargeting strategies, and marketing automation. Our objective is to assist you in turning prospects into devoted clients.
9
How do I get started with your B2B marketing services?
Reach out to us through the contact us page to get started with our B2B marketing services. Our team will schedule an initial consultation to understand your specific needs and provide a tailored plan for you.